This is a room that houses large hydroelectric generators. They cannot be miniaturized, and are thus not not a human scale. The solution to this mismatch is to build staircases and pathways which reflect the size of a human who has to interact with these generators.
This is a series of structures carved into a mountain in Turkey. You can see the contrast between forms addressing humans and forms that are significantly larger.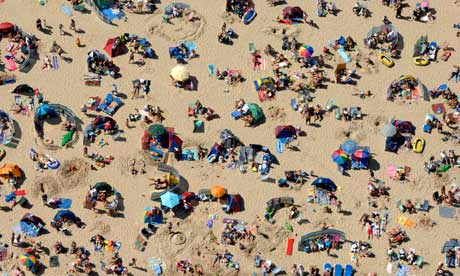 When there are no barriers, people tend to spread themselves out evenly.